By Sanne Holm Nielsen, ENG Dean's office, translated by LeeAnn Iovanni, AAU Communication
Each year, the Global Energy Prize is awarded to one or two researchers who have distinguished themselves by an outstanding contribution to the field of energy. Specifically, Frede Blaabjerg received the award for his technical and managerial contribution to the research on power electronics – technology that can help increase renewable energy in our energy systems and thus is an important step in achieving the UN's sustainable development goal of ensuring sustainable energy for all.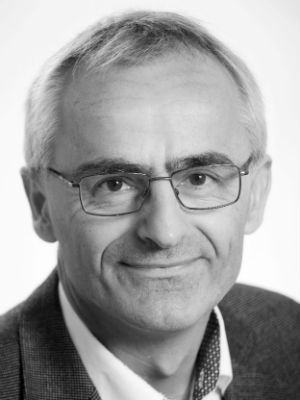 In the company of Nobel laureates
The Global Energy Prize ranks as one of the most prestigious academic awards internationally, and former recipients of the Global Energy Prize include several Nobel laureates.
The receipt of the award was met with great enthusiasm by AAU management:
'The prize is an impressive and certainly well-deserved recognition of a researcher who has long been among the world elite in his field. It is difficult to exaggerate Frede Blaabjerg's importance to international energy research, and it is very gratifying that he is now being rewarded for his efforts with such an impressive honour,' says Per Michael Johansen, Rector of Aalborg University.
For several years, Frede Blaabjerg has distinguished himself as one of the most influential researchers in the field of power electronics, receiving numerous honours including world's most cited researcher per publication in engineering. In addition, he is currently the president of the IEEE Power Electronics Society, a worldwide association of researchers in power electronics with a total of 9,000 members. Although awards and accolades are not a rarity for the 56-year-old professor, every distinction means something very special:
'The Global Energy Prize is one of the major energy awards internationally, so I am also both proud and humbled to receive it. Also, when I look at the list of previous recipients, it's very good company to be in. At the same time, I also see it as recognition that my field is an important contributor to the efforts to make energy systems more renewable and more efficient for the world,' says Frede Blaabjerg.
The prize will be presented to Frede Blaabjerg at a ceremony in Moscow in October.
about the Global Energy Prize
The Global Energy Prize has been awarded since 2003 to winners from 12 different countries.
According to the IREG Observatory for Academic Ranking and Excellence, the prize is in the TOP 99 international academic awards. In addition, the ICDA (International Congress of Distinguished Awards) ranks the prize in the category "Mega Awards".
The award's nearly DKK 4 million will be shared by two winners in 2019: Frede Blaabjerg of Aalborg University, Denmark and Professor Khalil Amine of Argonne National Laboratory, USA.
See the Global Energy Prize news on recipient Frede Blaabjerg here
about Frede Blaabjerg
Frede Blaabjerg is a Professor in Power Electronics.
In 2017, Frede Blaabjerg was appointed Villum Investigator.
Frede Blaabjerg is vice-president of the Academy of Technical Sciences (ATV).
Frede Blaabjerg is president of the IEEE Power Electronics Society (PELS) in 2019 and 2020. IEEE PELS is one of 39 IEEE societies and has over 9,000 members worldwide.
Photo of Frede Blaabjerg: ATV – the Danish Academy of Technical Sciences