By Trine Kristensen, AAU Communication. Translated by Pernille Budde Haensel, AAU Communication.
Photos: Trine Kristensen, AAU Communication.
AAU's Teaching Day 2019 was held in Copenhagen on 8 May and in Aalborg on 9 May. The day included talks, presentations and workshops focusing on topics such as digital learning and study intensity.
The two keynote speakers, Dr Tony Bates from Canada and Professor Jan Damsgaard from the Copenhagen Business School, both focused on the need for digital skills and competence in the educational sector and in the business community.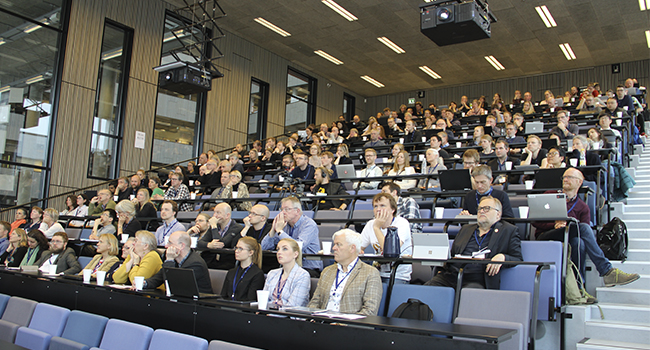 Students must be able to take control of the digital development
Digital development requires investment in the training of teaching staff so that they can facilitate digital learning. At the same time, individual teachers also have an opportunity to experiment with digital learning methods. Student needs must be at the centre of these experiments. That was one of the issues Dr Tony Bates highlighted in his lecture at the AAU Teaching Day 2019. He has been researching digital learning for decades and started by emphasising the importance of students taking control of the digital development.
'There is a massive need for investments in digital education, and both the government and the universities have a role to play in funding the digital development, but also in developing strategies for digital learning. The individual teacher also has an important role in furthering digital learning. The universities need to allow teaching staff to experiment and to try out new methods on a smaller scale so that their experience can be implemented on a larger scale,' said Dr Tony Bates.
The future labour market is digital and platform based
In his keynote speech, CBS Professor and permanent member of the Danish Disruption Council – and AAU alumnus – Jan Damsgaard highlighted some of the megatrends that will shape the future labour market.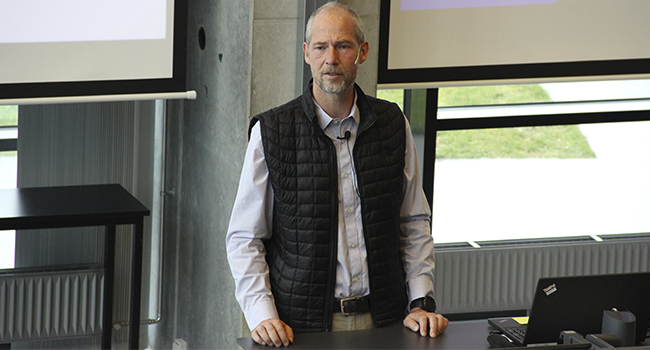 'Platform-based companies are the most valuable companies in the world. Providing the opportunity for exchanging knowledge, services or access to specific products is much more valuable than the products themselves or even owning them. Students need to be prepared for the platform-based future for example through learning platforms,' said Jan Damsgaard.
Workshops and inspirational talk by the recipient of the Obel Family Foundation Teaching Award
During the event, the participants also had the opportunity of hearing an inspirational talk by Associate Professor Johan Heinsen who was named this year's Obel Family Foundation Teacher of Year. The event also included workshops on blended learning, the study activity model and visual facilitation.
Further information
AAU Teaching Day is organised by AAU Competence Development – learn more about your opportunities for developing your competences on their website