By Lea Laursen Pasgaard, AAU Communication. Translated by Pernille Budde Haensel, AAU Communication
'Currently, we're in a quite special situation finding ourselves between two EU framework programmes for research and innovation. During the next six to 12 months, AAU researchers have a unique opportunity to influence the future framework programme, Horizon Europe, and thus – ultimately – to influence which purposes the research funds should go to'.
That is the message from Anne Drivsholm Sand, who works at the AAU Brussels offices. She is one of AAU's team of two assisting AAU researchers in bridging the gap between academia and the EU system. They provide targeted information on EU opportunities and on how to raise one's profile in the EU.
MORE FUNDING AVAILABLE
Several Danish universities are currently represented in Brussels. Over the years, the EU have been allocating more funds to research and innovation, and the new Horizon Europe is expected to receive approximately EUR 100 billion from the overall EU budget.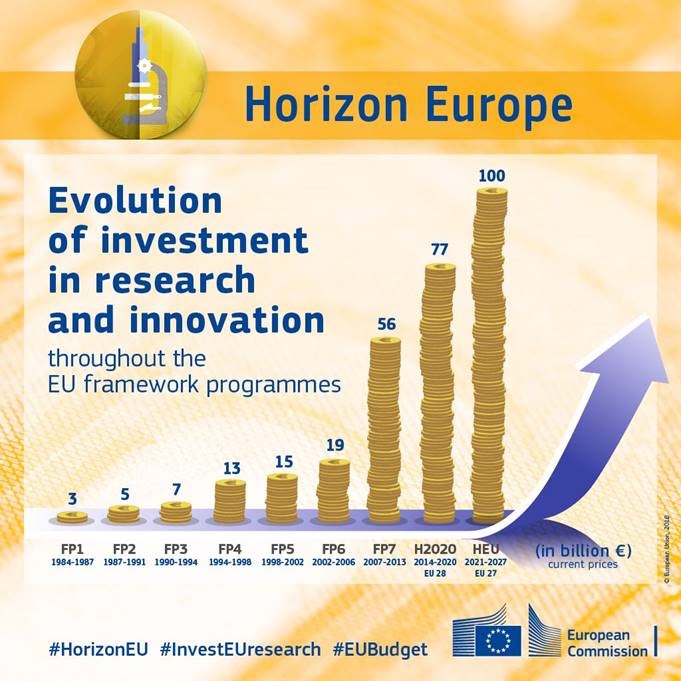 Anne Drivsholm Sand estimates that AAU's potential for winning EU funding is greater than ever.
'The new Horizon Europe is perfect for AAU's DNA. Its focus is on partnerships and finding solutions to some of the major challenges facing EU citizens. At AAU, we've always excelled at working with the surrounding society, both public and private companies, on finding solutions that add value to the users,' Anne Drivsholm Sand says.She also highlights that AAU can contribute to many of the programme's priority themes, including sustainability, energy, artificial intelligence and digitalisation.
External research funding represents an increasing part of AAU's overall budget, and in a time of changing political winds external funding is crucial for the university's economy. That has been evident in various interviews with the deans published on AAU Inside such as the interview with TECH dean Henrik Pedersen.
A LONG HAUL
'It's a joint effort to attract more EU funds, and it's important that we're aware that it requires a targeted effort. It's a long haul. The money won't flow in on its own,' says Anne Drivsholm Sand.
She encourages all AAU researchers to engage in the EU efforts. This can be done in many ways and at different levels.
By signing up as an evaluator, researchers are responsible for evaluating the EU research applications of other researchers. This offers valuable insight into what successful EU applications look like. In addition, there is currently an opportunity to influence the Horizon Europe programme by participating in consultations and providing professional input on the content of future framework programmes, etc. Alternatively, researchers can sign up as experts for the European Commission. In this way, they might influence the direction and content of future EU priorities in research and innovation.
'It's important to join in NOW. We're all pushed for time in our everyday lives, but this is about making the choice to prioritise the effort and seeing the unique opportunities in putting one's skills into play in a European forum. Visibility is important. We can all become better at showing others what we are doing at AAU,' Anne Drivsholm Sand says.
About AAU Brussels
AAU Brussels is a catalyst and bridge builder between AAU and the EU.
Their tasks include:
Promoting AAU's interests and ensuring visibility
Early monitoring of selected research topics and priorities
Contributing to building relationships with leading European actors
Facilitating dialogue between AAU and EU institutions
Establishing contact with European networks and NGOs
The AAU Brussels office was established in 2010 and is part of Fundraising and Project Management – a unit of AAU Innovation. Research support manager Charlotte Pedersen Jacobsen heads the Brussels office.
AAU Brussels shares office facilities with the ECIU network's EU office and works in a close cooperation on promoting university interest in the EU.
More information about AAU Brussels here
STAY UPDATED: