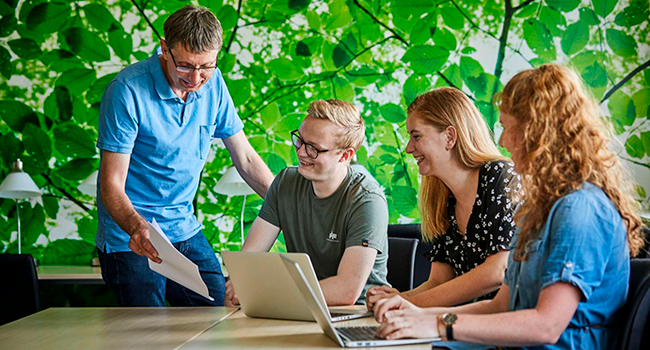 Megaproject conference
Do you want to be part of something bigger?
Time
05.02.2020 kl. 13.00 - 16.00
Description
Megaprojects at AAU is a way of taking your own semester project to the next level, by adding the input of other disciplines, while also addressing the UN sustainable development goals (SDG's).
At this conference you can learn about your possibilities for participation in a megaproject. You will
Hear about the challenges of the two current megaprojects
Meet the AAU advisors of the challenges
Meet collaborators from the municipality of Aalborg
Learn about the SDG's
Meet other students interested in the megaprojects
Read more about megaprojects at www.megaprojects.aau.dk

Programme
13:00 Pro-rector Inger Askehave: Welcome
13:10 Aalborg Municipality councilor Lasse P.N. Olsen
13:15 Diploma ceremony
13:30 Philosopher of Sustainability Asbjørn Riis-Søndergaard
14:00 The megaprojects concept
14:15 Megaprojects and challenges in the spring of 2020
14:30 Challenge session: Visit the different stands and hear about the ones you are interested in. There will be time to visit up to five challenges.
15.30 Questions and summary
16.00 End of conference
Address
Canteen, Rendsburggade 14, 9000 Aalborg. Video from the conference will be available afterwards at www.megaprojects.aau.dk